smart Microsoft Office document consultancy
We evaluate your existing documents and presentation templates and will assist you in developing professional office document master templates.
smart Microsoft Office document customization
After identifying your most important layouts, elements, tools and templates we will create your set of custimized documents for your day-to-day business.
Smart Microsoft Office Add-in programs
smartbox Office add-ins and automation solutions are applicable for all Microsoft Office programs, like PowerPoint, Word, and Excel.
Smart Microsoft Office document concept
Next to supplying your business with Microsoft Office automation solutions, we also offer comprehensive short-training-sessions for all users.
smart PowerPoint
Develop documents compliant with your corporate rules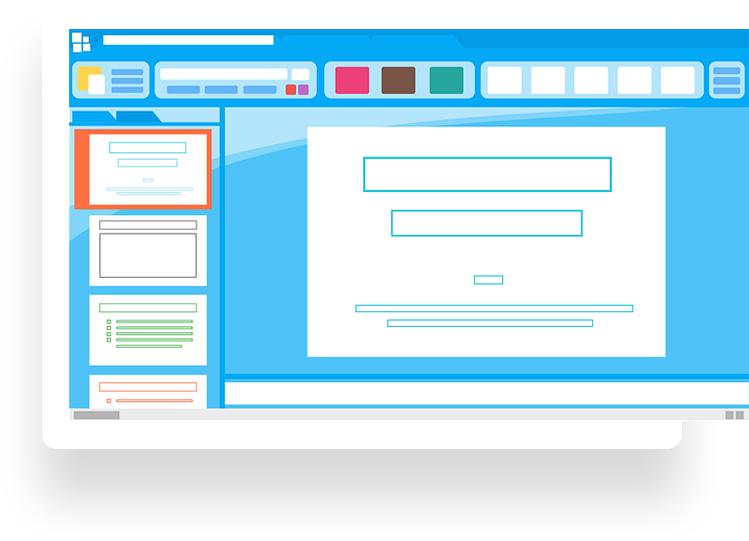 How to develop PowerPoint presentations compliant to your business' corporate rules?
With smartbox PowerPoint add-in you can do much to help your users to comply with CI guidelines.
smartbox PowerPoint add-in will help you to improve your corporate presentations with unique and simple to use helper tools. Embedded in Microsoft Office PowerPoint this software extension incorporates all your corporate layouts and templates (smart templates), gives immediate access to your predefined corporate color schemes (smart colors) and offers a collection of advanced design tools (smart tools) matching professional's presentation needs.
Read more
About Us
Get to know the company behind smartbox
Our Mission
It is our objective to enable you to work efficiently and productively with Microsoft Office. We will design customized solutions directed at your specific needs. With our high quality standards and attention to detail.
In our work we are inspired by businesses and brands that make a difference across boarders, norms & believe, despite all skepticism. Founded in Business Process Outsourcing Metropolis and African Economic Hub South Africa, we are feeding of the colorful & ancient cultural influences, wanting to impact globally. Surrounded by international industry majors like VW, Audi & Amazon we are working towards our success.